About Fence Systems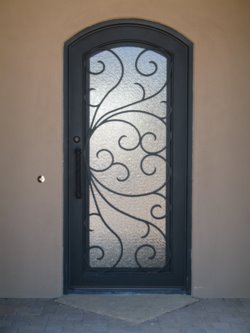 We manufacture and install all types of fencing, handrails, gates, and entry doors from the standard to the custom, hand-forged works of art. Fence Systems offers the following types of fencing and gates:
ORNAMENTAL IRON & ALUMINUM
All of our tubing projects begin with quality steel or aluminum tubing that is cleaned and cut to size. The tubing is then pieced together on tables and welded into place. Our finish of choice is the "electrostatic" paint finish. A two-coat, anti-rust epoxy primer is applied first and then a two-coat, epoxy paint is applied using a hand spray gun that is grounded to attract to the panel for a more complete coverage. Because this finish is applied wet, it is easy to touch-up later, unlike a baked on or "powdercoat" finish. However, we do offer a powdercoat finish if requested.
VINYL
We install all types of vinyl fencing and gates including rail style and privacy.
CHAIN LINK
We install all types of chain link fencing and gates from residential grade to commercial grade.
Automation / Access Control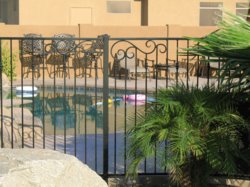 We install automation packages on new or existing gates from simple remote in / remote out set-ups to full automation with calling units and keypads.
You can call (480)507-7479 or use our convenient Contact Us page.